If you are interested in more sustainable living, a great place to start is by implementing changes around your home. There are so many ways to make your home more eco-friendly depending on the resources you have and the time you are willing to spend.
That's why we've created options that are broken down into three categories: the first offers simple ways to start, the second provides ways for you to take your eco-friendliness to the next level, and the third outlines options that will make you an eco-friendly superhero. The best part about all of these options is that they can help you make a lasting impact on the health of our beautiful planet!
Make your homeownership dreams a reality.
Take the first step and apply online with FBC Mortgage.
SIMPLE WAYS TO START BEING MORE ECO-FRIENDLY
Sustainable living doesn't have to be difficult! Start with simple way to be more eco-friendly, like recycling, swapping one-time use products for reusables, and making small changes at home. The Earth will thank you, and so will your wallet!

RECYCLE.

Purchase a recycling container and help keep items that can be recycled out of landfills.

REDUCE YOUR PAPER TOWEL USAGE.

Be more sustainable by using reusable rags instead to reduce waste and save more trees.

USE REUSABLE GROCERY BAGS.

By using reusable grocery bags you can reduce the amount of plastic bags that end up in oceans and hurt marine life.

SWITCH TO PAYING YOUR BILLS ONLINE. 

Going paperless on bills and other correspondence is a great way to reduce the amount of trees that are cut down to produce paper.

USE DRYER BALLS INSTEAD OF DRYER SHEETS.

Since dryer balls are reusable they are great options for reducing waste. Plus they do a great job of helping your clothes dry more efficiently while also reducing static.

REDUCE WATER USAGE. 

Try taking shorter showers or leaving the faucet on for less time when you are washing dishes to conserve water.

WASH CLOTHES USING COLD WATER. 

Using cold water helps conserve energy.

USE REUSABLE STRAWS & ECO-FRIENDLY CONTAINERS.

Glass and aluminum straws, bamboo food containers, and compostable boxes are great alternatives to plastic.

SHOP FOR LOCAL PRODUCE. 

Local produce doesn't need to be shipped as far, so it helps reduce green house gas emissions.

USE REUSABLE CONTAINERS.

Reduce the amount of single-use plastics you use and opt for reusable containers instead.
TAKE YOUR ECO-FRIENDLINESS TO

 THE NEXT LEVEL
Ready to level up your eco-friendly goals? Check out the sustainable living ideas below for things you can update and replace around your home that will help reduce your environmental impact. Flex your green thumb and designer's eye when you incorprate these tips into your home and you'll make a difference in style!

SWITCH TO LED LIGHTBULBS.

Most LED lightbulbs have a lifespan of about 13 years!

LINE DRY YOUR CLOTHES. 

This will help you reduce the energy usage in your home.

GET WINDOW TREATMENTS.

Curtains and blinds can help regulate the temperature in your home without having to constantly adjust your thermostat. 

TRY COMPOSTING.

You can compost food scraps, paper, and other items without adding more waste to landfills. If you are a gardener you can use your nutrient rich compost as soil or mulch.

FIX DRIPPY TAPS.

This can help decrease unnecessary water usage in your home.

USE NATURAL CLEANING PRODUCTS. 

Try using eco-friendly, sustainable, and biodegradable products that will help reduce the strain on our environment.

GET SMART POWER STRIPS. 

These power strips help save energy by automatically turning connected electronics off when they aren't being used.

DONATE CLOTHING & OLD ELECTRONICS INSTEAD OF THROWING THEM AWAY. 

This can help reduce a lot of waste each year. Think of shopping vintage too to go the extra mile!

PLANT HERBS.

 Herbs can help reduce pests in your garden and having them in your yard or on your balcony can help save you a trip to the store!

CHOOSE NATIVE PLANTS FOR YOUR GARDEN. 

Native plants usually require less watering and are important sources for nectar, pollen, and seeds that native wildlife use for food.
BECOME A SUSTAINABILITY SUPERHERO
Already following the tips above? Become a sustainability superhero with these lifestyle and home improvement ideas. If you are looking to make some big changes, consider a renovation loan from FBC Mortgage, helping you to finance changes that will benefit you, your family and the Earth for years to come.

UPGRADE TO A SMART THERMOSTAT. 

Smart thermostats can help make your home more eco-friendly by regulating temperatures when you are away from your home.

CREATE A VEGETABLE AND HERB GARDEN IN YOUR BACKYARD.

Not only does this benefit the environment, it also is very sustainable and can help you save money.

INSTALL A LOW-FLOW TOILET.

These toilets are highly efficient and utilize less water per flush.

USE A RAIN BARREL.

These barrels collect water naturally over time. The collected water can be used on your lawn and garden and reduce your overall water usage.

CHOOSE ECO-PAINTS AND WALLPAPER.

These products are often produced to create a lower environmental impact and are made out of eco-friendly materials.

INSTALL HIGH PERFORMANCE WINDOWS.

These can help regulate the temperature in your home by blocking solar heat in the summer and reflecting radiant heat in the winter.

PURCHASE ENERGY EFFICIENT APPLIANCES AND ECO-FRIENDLY MATTRESSES.

These products help reduce the strain on our environment when being produced and also as you use them.

UPGRADE YOUR HOME'S INSULATION.

Poorly insulated homes require a lot more energy to be cooled and heated.

USE HYDRONIC RADIANT HEATING.

This heating system utilizes water to heat your home which helps decrease your electricity usage.

INSTALL SOLAR PANELS.

Using a renewable energy like the sun is a great way to reduce your home's carbon footprint.
Why Choose FBC Mortgage?
FBC Mortgage, LLC is a leader in helping home buyers with fast and simple loans. We're dedicated to exceptional customer service and are always available when you need us most, even at night and on the weekend. We'll help you navigate your new home purchase, and keep you updated along the way with weekly check ins, so you know you're taken care of. That's one of the many reasons why 95% of our clients would recommend us to their friends and family. It's also why the nation's top home builders and Realtors trust FBC to help their new home buyers.
Buying a home is one of the most important financial decisions you will make. Understanding mortgages and the home buying process can help make it less stressful, and so can partnering with a mortgage lender you can trust. At FBC Mortgage, LLC, we're dedicated to helping home buyers finance their dream home.
All information presented is for educational purposes only and not intended as financial advice. FBC Mortgage, LLC is a national mortgage lender headquartered in Orlando, Florida. Specializing in residential mortgage lending, including purchase, refinance, construction, and renovation loans. See what our clients have to say. NMLS#152859 EHL ©2023.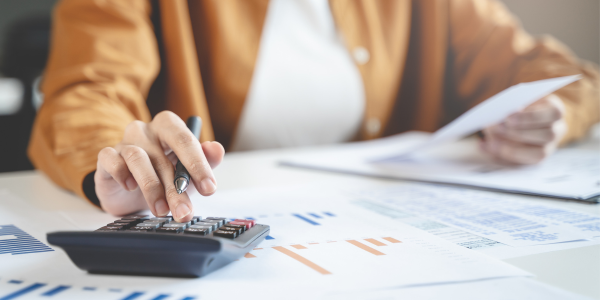 Use our Buydown Calculator to understand how temporary and permanent rate buydowns can affect your monthly mortgage payments.
Read More »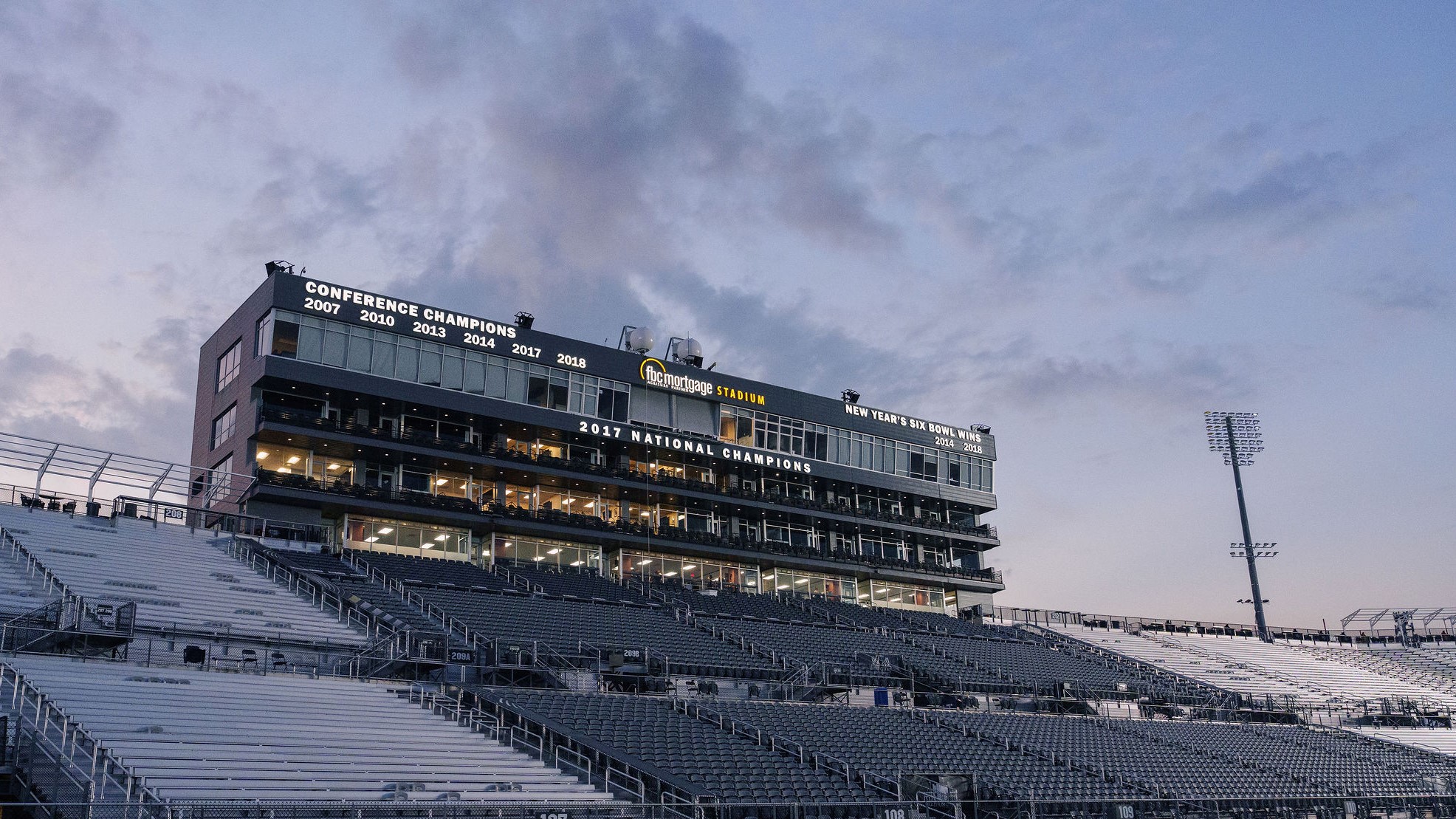 The 2023 Cure Bowl will be played at FBC Mortgage Stadium on the UCF campus on Saturday, Dec. 16th at 3:30pm on ABC.
Read More »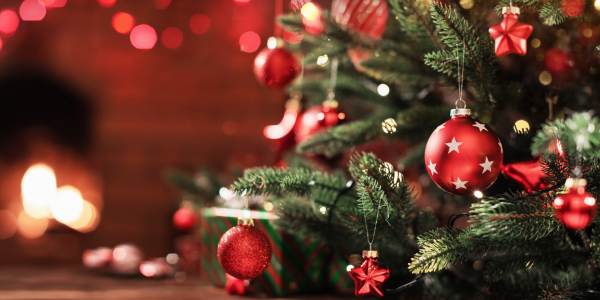 Decorating your home can create an inviting space to host gatherings and enjoy with your loved ones. Learn ways to make your home merry and bright!
Read More »