The decision to buy a home is often one of the biggest that a person makes in their lifetime. It's not only a financial investment, but also a step toward stability and increased quality of life. However, in the ever-changing housing market, delaying your purchase might seem like the safest option due to concerns about high interest rates, increased home prices, and overall affordability of such a large purchase. But what is the cost of waiting to buy a home? While we cannot predict the future, we have put together some helpful considerations when it comes to deciding whether it's worth waiting to buy a home.
Make your homeownership dreams a reality.
Take the first step and apply online with FBC Mortgage.
Often, buying a home is an early step in future planning. Maybe you want to build a family, renovate a space to make it yours, or purchase a property with a partner for a future investment opportunity. Consider your current and future needs – is your current rental situation meeting those needs? What are some of the costs associated with delaying your purchase?
One of the most obvious costs of waiting to buy a home is the year-over-year increase in property prices. Real estate tends to appreciate over time. As property values rise, the down payment and mortgage payments for your dream home may also rise, and you could end up paying more for the same house down the road. By delaying your purchase, you might risk missing out on equity gains that could have occurred had you bought earlier. You could be building wealth passively and increasing your financial security all while living in the home.
While renting might provide flexibility and potentially lower up-front costs, you should consider what renting long-term versus owning a home does for your future. Unlike paying a mortgage when you own a home, rental payments do not contribute to building equity or personal wealth. Not to mention, rent payments historically rise year-over-year. According to Rent.com, the National median rent as of July 2023 is at $2,038, just inches away from the historical high of $2,053 set in August 2022. "Over the course of the pandemic, rents have risen 25 percent, or more than $400, since 2019."
The Benefits of Buying Now
One of the most significant benefits of owning your own home is that you will start building equity. Each time you make a mortgage payment, a portion of that money goes towards the loan principal, increasing your equity. This is valuable because you can put the equity toward various scenarios with a home equity line of credit (HELOC), which can be used for home improvements, paying off debt, or even funding another investment.
As your lifestyle and family size change over time, your living space needs to adapt too. Choosing a home in a location that aligns with your family's values and interests can improve your overall well-being. For example, you might choose to buy in a desirable school district or purchase a home with extra rooms to accommodate visitors and add a home office. Maybe you want to be nearby shopping and dining, or within walking distance of a recreation center. Think about some of the life improvements that owning a home offers you and the value of those improvements. This can help you to determine whether to buy now and the cost of waiting.
Owning a home provides a sense of stability that renting does not offer. You have control over your living space, everything from the layout to the décor. You can make home improvements that enhance your life, such as building a pool or expanding the home to accommodate new family members. There is no stress of having to return the space back to "rental" condition or risk losing a security deposit.
Interest rates may be higher than you like, but the rate you buy your home at doesn't have to be the rate you pay forever. Many mortgages do not have prepayment penalties – therefore, you can refinance whenever it makes financial sense to do so. Over the next 30 years of your mortgage term, you will likely have the chance to refinance and get a lower rate. When rates are high, home buyers may be wary of making a purchase. Here are some more reasons not to give up your home search during times when rates are high.
Programs That Help With Affordability
While the cost of homeownership can feel intimidating, there are many unique loan programs designed to make homeownership more affordable for buyers. Many state and local governments offer down payment assistance programs to help buyers cover upfront costs. These come in the form of grants, forgivable loans, or low-interest loans to qualified people and families.
FHA loans are a popular choice for first-time homebuyers. They are insured by the Federal Housing Administration, which makes it easier for lenders to offer favorable terms to their borrowers. FHA loans require only a 3.5% down payment and have lower credit score requirements than conventional loans. Great news for you: in February 2023, HUD announced that the mortgage insurance premiums were cut from .85% to .55%, which could save FHA borrowers an average of $800 per year, according to HUD's estimate.
The FL Bond program is becoming increasingly popular in today's market, which allows first-time homebuyers to acquire a low-interest home loan and become automatically qualified for the Florida Assist down payment assistance program. The Florida Assist program provides up to $10,000 for a 30-year deferred second mortgage with 0% interest and zero payments until you no longer occupy the home as your primary residence and/or refinance or sell the property.
There are also many loans created for specific professions, most notably healthcare workers. Medical Doctors, Veterinarians, Dentists, and other qualified medical professionals can qualify for 100% financing through special loan programs created to help these buyers focus on paying their student loans back – all without the cost of private mortgage insurance!
The most important factor in deciding when to buy a home is YOUR readiness. Ultimately, the best time to buy a home might be when you find the one you love, it meets your current and future needs, and you can afford it. You could be steps away from securing your future and stepping onto the housing ladder. And the best way to know your position is to speak directly with a loan officer today.
FBC Mortgage, LLC is a leader in helping home buyers with fast and simple loans. We're dedicated to exceptional customer service and are always available when you need us most, even at night and on the weekend. We'll help you navigate your new home purchase, and keep you updated along the way with weekly check ins, so you know you're taken care of. That's one of the many reasons why 95% of our clients would recommend us to their friends and family. It's also why the nation's top home builders and Realtors trust FBC to help their new home buyers.
Buying a home is one of the most important financial decisions you will make. Understanding mortgages and the home buying process can help make it less stressful, and so can partnering with a mortgage lender you can trust. At FBC Mortgage, LLC, we're dedicated to helping home buyers finance their dream home.
All information presented is for educational purposes only and not intended as financial advice. FBC Mortgage, LLC is a national mortgage lender headquartered in Orlando, Florida. Specializing in residential mortgage lending, including purchase, refinance, construction, and renovation loans. See what our clients have to say. NMLS#152859 EHL ©2023.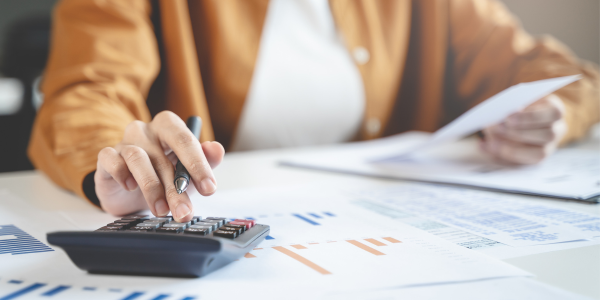 Use our Buydown Calculator to understand how temporary and permanent rate buydowns can affect your monthly mortgage payments.
Read More »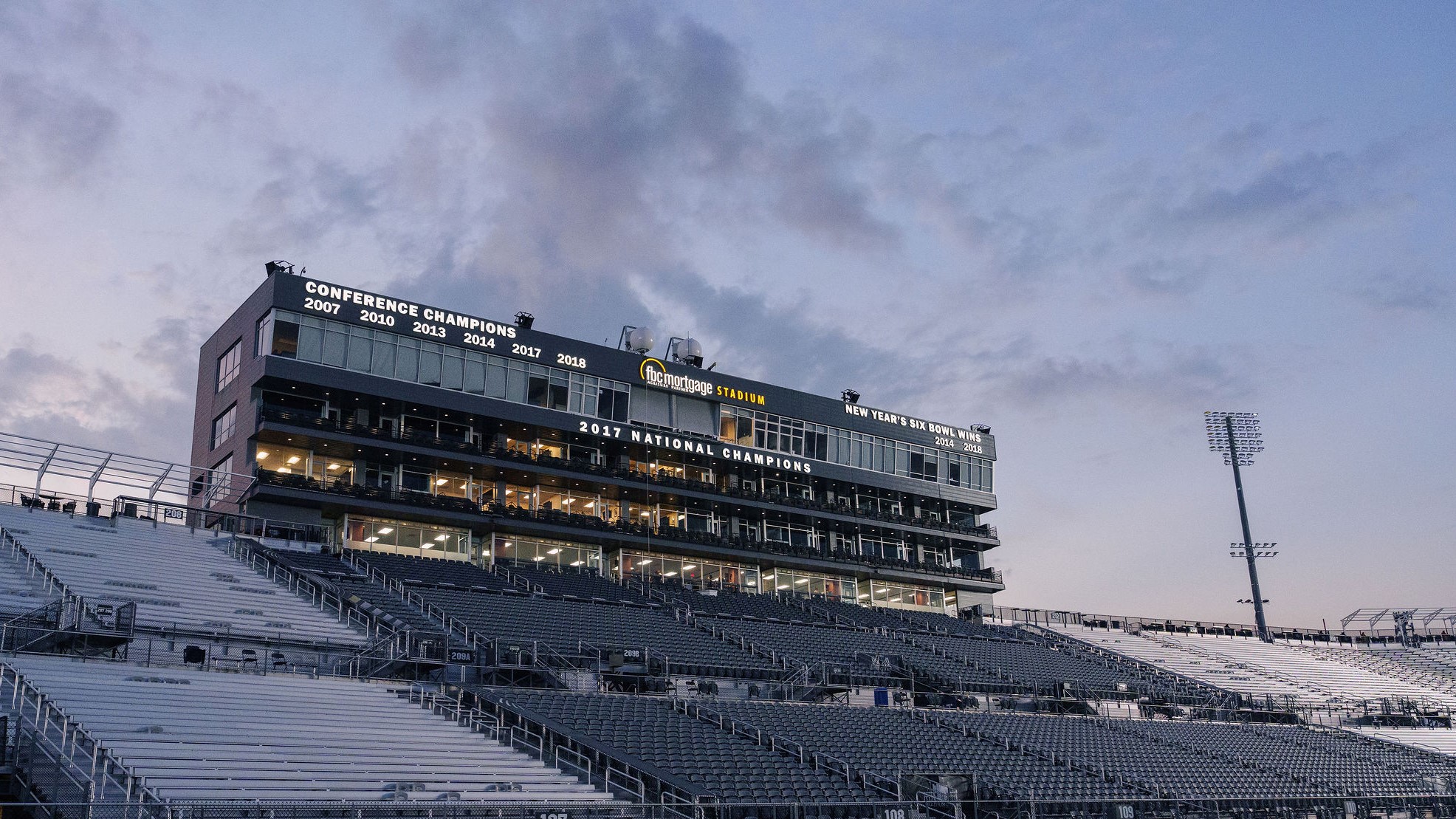 The 2023 Cure Bowl will be played at FBC Mortgage Stadium on the UCF campus on Saturday, Dec. 16th at 3:30pm on ABC.
Read More »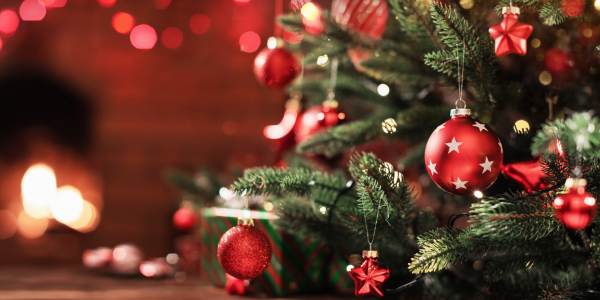 Decorating your home can create an inviting space to host gatherings and enjoy with your loved ones. Learn ways to make your home merry and bright!
Read More »